Director Message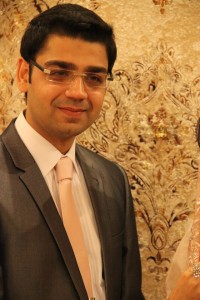 Hassan Mobeen:
For some people these are just machine tools, some say compression tools, some say tablet press tools even some say these are mini missiles but for us these are our lives. We have earned name in this field not because of high-cost market campaigns and advertisement but because of quality we gave to our valuable customer and will give them until we exist. Innovation, creation and quality are the keywords to success for us.
Glomed Devices is not just a company for me but an institution from where I learnt a lot, innovation is the key at Glomed Devices keeping in mind the quality and international standards. We constantly modernize our product and procedures with the help of latest machinery and skilled labor force.
Fahad Babar:
At Glomed Devices we cater to the needs of the pharmaceutical, Confectionery, Nutritional, Veterinary industry not just as supplier but also provide technical backup support to our customers to improve on their products. Our teams are always here to develop the product and processes to meet the challenges of the changing market and demands.
Arslan Babar:
With the tradition of uncompromising quality and adherence to International Pharmaceutical standards, we are committed to achieve Excellence in Quality, customer relationship, customer satisfaction, management and engineering processes.