CEO Message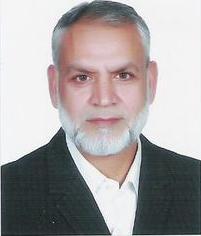 Here at Glomed Devices, we are not just committed to manufacture pharmaceutical compression tools but giving our customer the quality product that will benefit our customer tomorrow. The yardstick for quality is not only the consummate standards that were set over the years by different pharmaceutical associations but the eventual satisfaction and confidence our customer have shown in us.
First it was my wish to join this field then, this field became my interest then, it became my passion and now it becomes my life. I have spent more than 30 years of my life in this field, initially it was like experimenting something but when I got experienced this experiment changed into profession. This is because of the struggle of more than 35 years in this field that now we can say that we are the best manufacturers of tablet compression tools and machine parts.
Glomed Devices has aimed to build a business based on sound customer values and principles. While our business principles will continue to evolve and adapt to a changing world, our basic foundation is unchanged from the time of the origins of our company and reflects the basic ideas of fairness, honesty, and general concern.
We would like to thank all our customers for the support and confidence given to the Glomed Devices over the years. We look forward to working with our customers to meet the business challenges over the next years, keeping our traditional values and relationships but staying in the forefront of technological and commercial development.