Products
---
---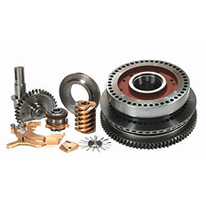 Rotary Press Replacement Parts
We offer a wide range of more than 20,000 changeable tablet press replacement part of different rotary presses so that our valuable customers can maintain their machine operations smoothly. We assure that our tools provide best and out class performance with higher level of efficiency and effectiveness. Our range covers:
Feed frames and feeder systems
Cam tracks and guides
Pressure rollers, pins and bushes and many more.
---